Our wonderful board keeps our chapter and organization lively and thriving, and you can learn more about our board members below.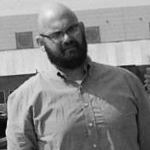 Jody Collins
President & Co-Communications Chair
Jody Collins started in the field of graphic design and printing in 1992 at Fulton High School. Continued education at Pellissippi in 1996, whilst doing freelance work. Over the course of freelancing gigs and full-time employment that encompasses print shops, newspapers, magazines, charities, small businesses and large international corporations, he has learned marketing, branding, public relations, advertising, and social media strategy, among many other facets tied to the visual communications field. Currently on eight different non-profit Boards and Advisory Committees. Also an accomplished and published photographer, videographer and writer. Behind a hyper-local multimedia website, TheEightSixFive.com.
Why am I on the board? – "I joined the Board to be the crodgity old man in the corner. Shaking my finger, murmuring about the days when we actually shot film, stripped up negatives, and burned plates."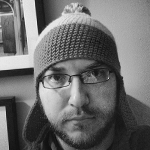 Michael Hyneman
Vice President & Treasurer

Michael Hyneman is a Kutztown University of Pennsylvania design graduate transplant. He focuses on print and motion for clients from coast to coast. Michael loves discovering anything concerning motion graphics whether it is a piece of script or a production technique, photography, and all things design. When not in the studio or near a Mac, he loves all things Batman, Hannibal, Motion Design, vinyl figures, most PS3 games, listening to music, reading, movies, and a beer.
Why am I on the board? – "I joined the board to help the design community gain more exposure and presence in the community."
Cathy Wahl
Programming Chair
Bio Coming Soon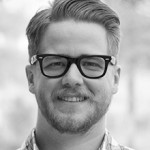 Justin Hudson
Membership Chair
Justin is a senior designer at Pyxl, where he executes high level design concepts, illustrations and strategy. A Bachelor of Fine Arts graduate from the University of Tennessee, Justin brings with him experience from design and branding agencies. His favorite part of his job is the branding aspect, as he feels the challenge of telling a client's story is a difficult but very rewarding task. When not at Pyxl, you can find him listening to a good band or hanging out with his wife, Niki, and their two cats.